Disabilities and aging are both reasons why citizens frequently make (or need) home modifications. According to data from the Survey of Income and Program Participation (SIPP), roughly 54 million people in the United States have a disability. CDC data says that every year, 2.5 million older people are treated in emergency departments for fall injuries. Meanwhile, one out of five falls results in a serious injury such as broken bones (commonly broken hips) or a head injury. Sometimes these falls can even lead to death. In fact, falls are the leading cause of injurious death in people over 65 years of age.
Home accessibility is a major concern for the disabled and for those choosing to age in place (the preference of most people), and this means home modifications are a good idea at the very least and crucial for many. These can, however, get quite costly. Any number of modifications could be required depending on a resident's disabilities and needs, and some standalone modifications are expensive.
"The main benefit of making home modifications is that they promote independence and prevent accidents," says the US Department of Health and Human Services Administration on Aging in a home modification fact sheet. "According to a recent AARP housing survey, '83% of older Americans want to stay in their current homes for the rest of their lives,' but other studies show that most homes are not designed to accommodate the needs of people over age 65."
Common modifications include:
Adding handrails to stairways and outside steps (ideally on both sides)
Installing stairlifts and/or home elevators
Lowering kitchen counters
Installing walk-in features to showers or bathtubs
Installing bathroom grab bars
Replacing door handles with handles that open by pushing a button
Installing ramps that can be used for wheelchairs, walkers, or scooters
Replacing faucets and shower heads with more disabled user-friendly models
Upgrading lighting
Installing sliding shelves.
To give you an idea of how much some of these things can cost, Angie's List has an article about a couple who had a bathroom remodeled to accommodate a wheelchair-bound resident. They paid about $20,000 to have a doorway widened so a wheelchair could get through, a walk-in shower installed, grab bars installed in the shower and by the toilet, a sink lowered, and a medicine cabinet lowered for easy reach from a wheelchair. And that's just one room!
Handrails for staircases can cost hundreds of dollars a piece as can wheelchair ramps. Stairlifts are typically in the thousands and home elevators are in the higher thousands.
While some of these things are relatively inexpensive, others can costs thousands of dollars and are simply out of the price range of what the person in need is able to afford. Unfortunately, Medicare and most insurance providers usually don't cover the costs of home modifications. For those eligible, Medicaid may provide some relief, but even this varies from state to state.
Don't worry. There are options!
Thankfully, there are ways to gain the means of paying for the necessary accommodations. There are quite a few options out there including many loan options (check with your bank), grants, and other nonprofit organizational efforts designed to help the disabled.
"Many minor home modifications and repairs can be done for about $150-$2,000," the US Department of Health and Human Services Administration on Aging says in its fact sheet. "For bigger projects, some financing options may be available. For instance, many home remodeling contractors offer reduced rates and charge sliding-scale fees based on a senior's income and ability to pay or the homeowner may be able to obtain a modest loan to cover urgent needs."
In this guide we'll primarily be focusing on grants. Below, we'll point you to a number of links to organizations that may be able to assist you in paying for your home accessibility needs as well as tips on how to apply for various grants.
Grants
USDA Rural Housing Home Repair Loan and Grant Program
The United States Department of Agriculture and Rural Development offers single family repair loans and grants. These are available through Section 504 of its Home Repair program, which provides grants to elderly "very low income" homeowners to remove health and safety hazards. The program requires you be the homeowner and occupy the house, be unable to obtain affordable credit elsewhere, and have a family income below 50 percent of the area median income. That's to qualify for loans or grants. For grants specifically, you must be age 62 or older and not able to repay a repair loan.
While loans through this program can be used to repair, improve or modernize homes or remove health and safety hazards, the grants can only be used to remove health and safety hazards. Loans will also go further monetarily than grants. While the maximum loan is $20,000, the maximum grant is $7,500, though loans and grants can be combined for up to $27,500.
While the loans can be repaid over 20 years at a fixed interest rate of 1%, grants must only be repaid if the property is sold in less than 3 years. If you apply for the program and it is determined that you can repay part, but not all of the costs, they may offer you a loan and grant combination.
Only homes in certain areas are eligible for the program. There's a page here where you can check to see if you live in one.
Specially Adapted Housing (SAH) Grant for Veterans
VA gives grants to servicemembers and veterans with permanent and service-related disabilities to help them purchase or construct an adapted home, but also to modify an existing home for disability accommodations. It actually offers different grant programs including the Specially Adapted Housing (SAH) grant and the Special Housing Adaptation (SHA) grant.
An SAH grant can be used to build an adapted home to be acquired, build a home already owned if it is suitable for specially adapted housing, or remodel an existing home if it can be made suitable for specially adapted housing. Grants can be used for renovations of bathrooms, kitchens, or bedrooms, covered porches, ramps, walkways, garages, carports, passageways, doors, flooring materials, security items, concrete or asphalt walkways, sliding doors, handrail, and/or grab bars.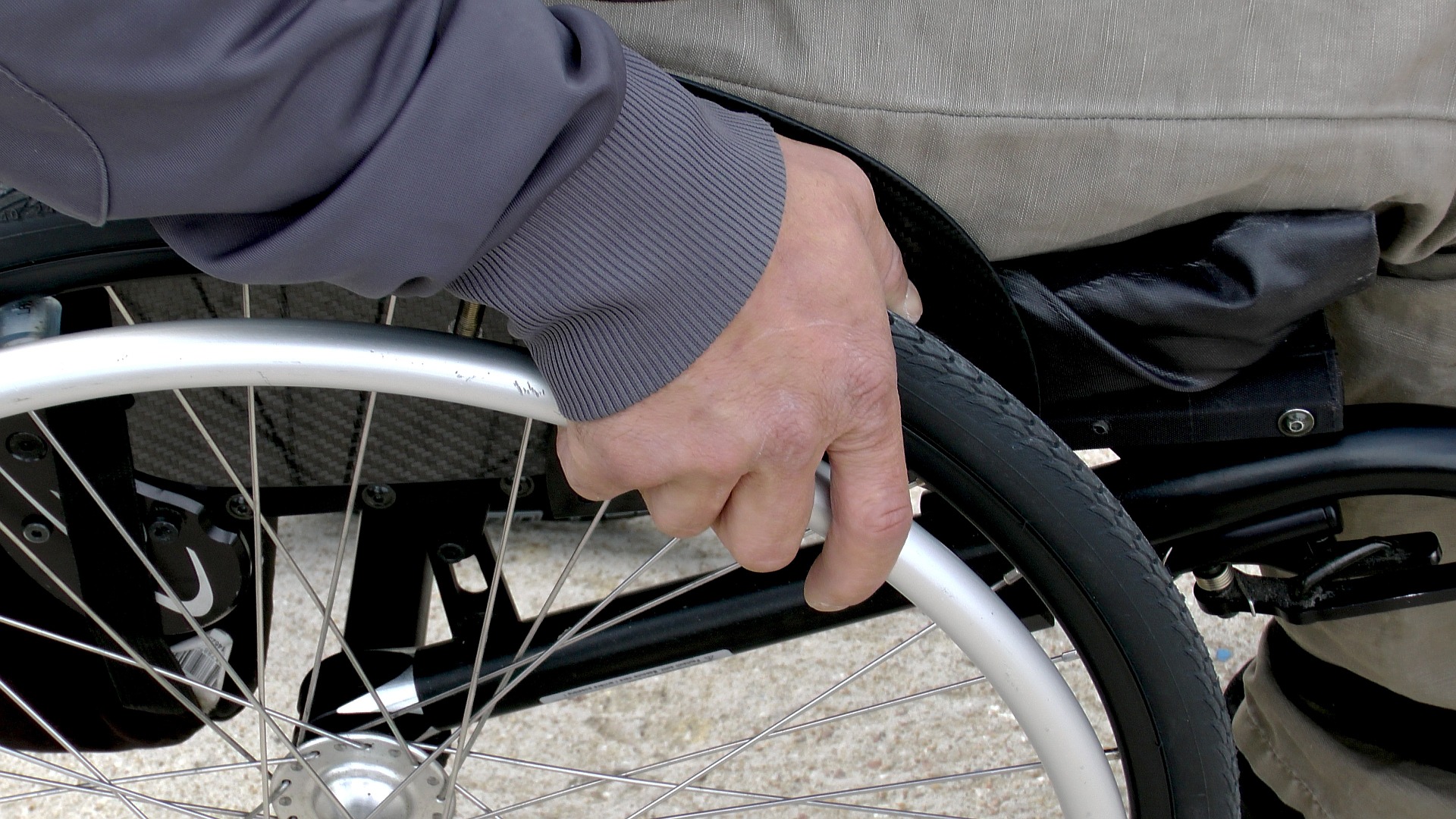 The grant can also be applied to the unpaid principal mortgage balance of an adapted home already acquired without the VA's assistance. The VA has a helpful infographic with more information.
Eligible disabilities include: loss of or loss of use of both arms or legs, blindness in both eyes or only light perception, some cases of severe burns, and certain severe respiratory injuries.
Special Housing Adaptation (SHA) Grant for Veterans
SHA grants help disabled veterans adapt or purchase a home to accommodate the disability. These grants can be used to:
Adapt an existing home the veteran or a family member already owns in which the Veteran lives
Adapt a home the veteran or family member intends to purchase in which the veteran will live
Help a veteran purchase a home already adapted in which the veteran will live
Eligible disabilities for this grant include: blindness in both eyes with 20/200 visual acuity or less, loss of or loss of use of both hands, certain severe burn injuries, and certain severe respiratory injuries.
A maximum of 3 grants can be used up to the maximum dollar amount allowable.
"The SAH and SHA benefit amount is set by law, but may be adjusted upward annually based on a cost-of-construction index," the VA explains on its website. "The maximum dollar amount allowable for SAH grants in fiscal year 2016 is $73,768. The maximum dollar amount allowable for SHA grant in fiscal year 2016 is $14,754. A temporary grant may be available to SAH/SHA eligible veterans and service members who are or will be temporarily residing in a home owned by a family member. The maximum amount available to adapt a family member's home for the SAH grant is $32,384 and for the SHA grant is $5,782."
Home Improvements and Structural Alterations (HISA)
In addition to the above housing grants, the VA offers the Home Improvements and Structural Alterations (HISA) grant. This one provides "medically necessary improvements and structural alterations to veterans/servicemembers' primary residence" for:
Allowing entrance to or exit from the home
Use of "essential lavatory and sanitary facilities" such as roll in showers or walk in tubs
Allowing accessibility to kitchen or bathroom sinks or counters (like lowering sinks or counters)
Improving entrance paths or driveways
Improving plumbing or electrical systems made necessary to accommodate home medical equipment.
The grant will not pay for walkways to exterior buildings, widening of driveways (in excess of a 7ft x 6ft area), spas, hot tubs, or Jacuzzis, exterior decking (in excess of 8ft x 8ft), home security systems, removable equipment or appliances such as portable ramps, porch lifts, and stair glides, or routine repairs.
The VA explains, "HISA Grant Amounts Lifetime HISA benefit up to $6,800 may be provided for: Veterans and Servicemembers who have a service connected condition [or] veterans who have a non-service connected condition rated 50% or more service connected."
However, "Lifetime benefit up to $2,000 may be provided for veterans who have a non-service connected condition."
Veteran Directed Home & Community Based Services (VD-HCBS) Program
While not an actual grant, another potential avenue of assistance for veterans is the Veteran Directed Home & Community Based Services (VD-HCBS) Program, which came about eight years ago through a partnership between the Administration for Community Living (ACL), on behalf of the Department of Health and Human Services (HHS) and the Veteran's Health Administration to aid veterans at risk of nursing home placement.
As the ACL explains, "The VD-HCBS program provides veterans the opportunity to self-direct their long-term supports and services and continue to live independently at home. Eligible veterans manage their own flexible budgets, decide for themselves what mix of goods and services best meet their needs, and to hire and supervise their own workers. Through an Options Counselor, the Aging & Disability Network provides facilitated assessment and care/service planning, arranges fiscal management services, and provides ongoing options counseling and support to veterans, their families and caregivers."
As of the time of this writing, the program has served over 3,600 veterans in 31 states.
Paying For Senior Care says of the program, "This program provides veterans with financial assistance to help them remain living in their homes and provides them with a certain amount of discretion to use those funds as they see fit. Making home modifications to accommodate for a disability would be an acceptable use of funds regardless of whether or not their disability was connected to their military service.
"Veterans pensions, such as Aid & Attendance, offer one-time bonuses for 'unreimbursed medical expenses'," it adds. "Should a home modifications be a medical necessity, veterans receiving a pension can receive a temporary increase in benefits to cover the cost."
Rebuilding Together / Heroes at Home
As Paying for Senior Care also notes, national, non-profit organization Rebuilding Together offers home modification assistance through labor and some materials to US veterans through a partnership with Sears called Heroes at Home.
"This program is targeted towards veterans, their families, caregivers, and/or widow and widowers," it explains. "Most frequently the program modifies homes and home access to make them accessible to wheelchair bound veterans, which includes the construction of ramps and remodeling bathrooms, hallways, and kitchens to help veterans maintain their independence."
State Vocational Rehabilitation Services Program
The US Department of Education says the State Vocational Rehabilitation Services Program "provides grants to states to support a wide range of services designed to help individuals with disabilities prepare for and engage in gainful employment consistent with their strengths, resources, priorities, concerns, abilities, capabilities, interests, and informed choice."
Those eligible include those who have a physical or mental impairment that "results in a substantial impediment to employment, who can benefit from vocational rehabilitation (VR) services for employment, and who require VR services." Those with the most significant disabilities are prioritized.
According to Access Home America, your state's Vocational Rehabilitation program may pay for ramps and things of this nature if they enable the recipient to get to and from work.
Suggestions for Finding Other Available Grants and Assistance
Centers for Independent Living (CILs) offer financial assistance to disabled people in need of home modifications, and these are all over the country. You'll need to seek out your local CIL and ask about submitting an application for assistance. The ILRU (Independent Living Research Utilization) program has a great, up-to-date directory of CILs and associations that will help you find one near you.
As Access Homes America notes, "Your medical equipment supplier or contractor may also be of assistance in your search for grants, donations or low interest loans to help with your project. Your Independent Living Solutions and Accessible Home Modifications may be closer than you think. Inquire of your city, town, or county for special housing programs. Try your alderman or local congressman's office for information on housing repair programs. Programs are granted to low income families and may include kitchen or bathroom modification or ramp installation."
It also recommends researching the Department of Urban Housing and Development's Home Investment Partnership Program (HOME), which provides grants to states and localities for community use, often partnering with local nonprofit groups to fund building, buying, and/or rehabilitating affordable housing. The department also has the Community Development Block Grant Program (CDBG), which may also present similar opportunities.
Other avenues with local governments and potential volunteer organization partnerships can also be explored. You can ask your librarian to help you find lists of foundations and other charitable nonprofit organizations as many offer grants. These are sometimes set up by corporations, which can get tax benefits as a result. You can also use FoundationCenter.org to look for foundations and other donors and charities that may be able to help you. The site points to thousands of them. Here's a guided tour for Foundation grants to individuals.
Tips for Applying for Grants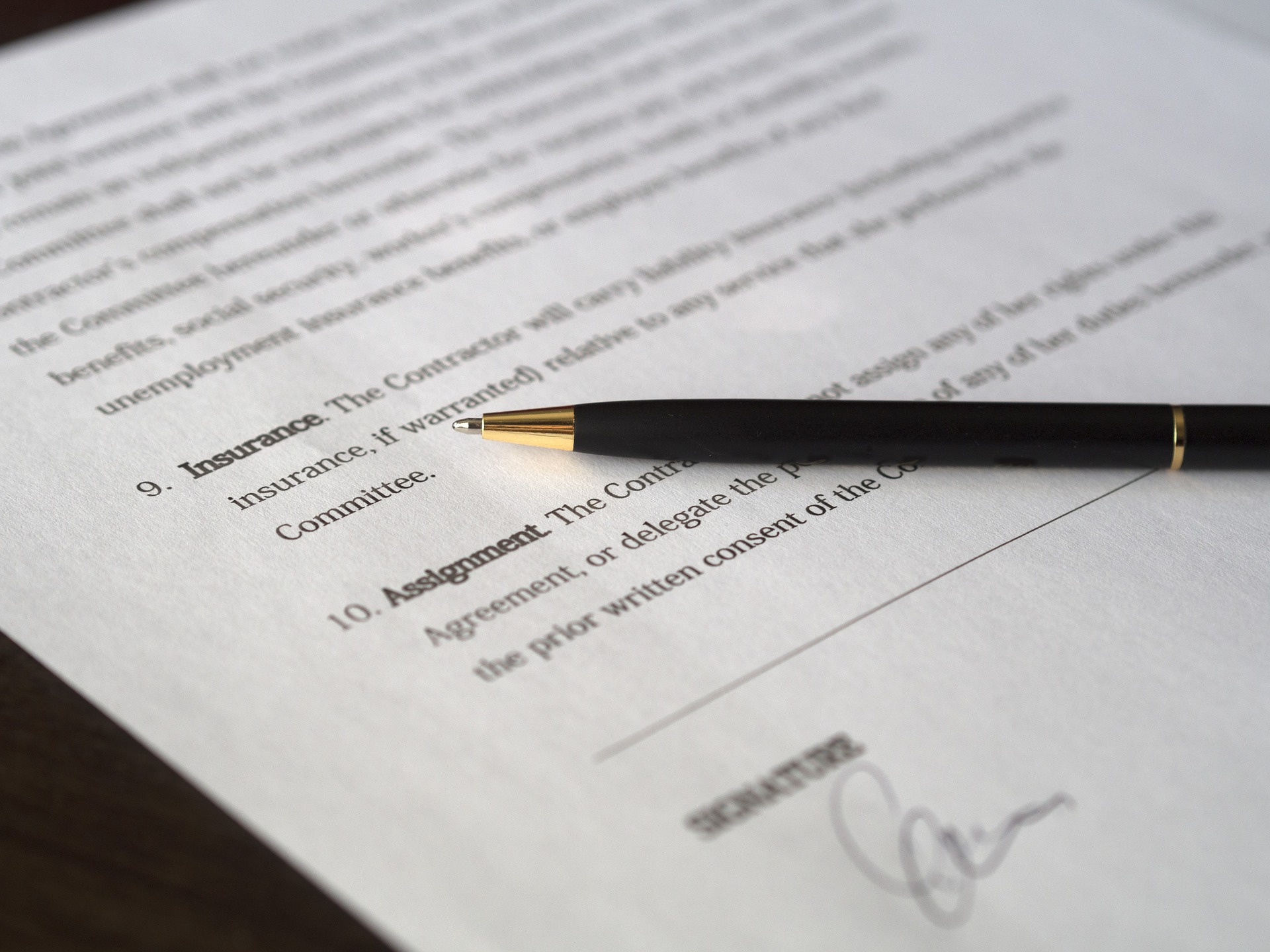 USDA Rural Housing Home Repair Loan and Grant Program
To apply for a loan or a grant (or a combination) with the USDA Rural Housing Home Repair Loan and Grant Program, you need to directly contact a USDA home loan specialist in your area. You can select your state here and get helpful information that applies to where you live.
Loans and grants are provided year round as long as funds are available. Applications are processed in the order in which they are received. Approval time depends on the funding available in your particular area.
Specially Adapted Housing (SAH) Grant and Special Housing Adaptation (SHA) Grant
To apply for a Specially Adapted Housing (SAH) grant or a Special Housing Adaptation (SHA) grant, you'll need to fill out and submit VA form 26-4555 titled "Application in Acquiring Specially Adapted Housing or Special Home Adaptation Grant" at ebenefits.va.gov. You can also call to have a form mailed to you if you prefer (see the infographic linked to earlier for contact info) or visit your nearest VA regional office.
Home Improvements and Structural Alterations (HISA)
To apply for the HISA grant, you'll need to complete a HISA application package, which must include a prescription written or approved by a VA physician (including your name, address, and telephone number), identity of the structural alteration, the diagnosis and medical justification for the improvement or structural alteration, a completed and signed VA Form 10-0103 (titled "Veterans Application for Assistance in Acquiring Home Improvement and Structural Alterations"), and a request on the application for advanced payment (if that's what you're applying for). If you're a renter, you'll need to include a signed and notarized statement from the owner authorizing the improvement or structural alteration. You'll also need a written itemized estimate of costs for labor, materials, permits, and inspections as well as a color photograph of the unimproved area. They may require an inspection of the site by VA.
Veteran Directed Home & Community Based Services (VD-HCBS) Program
The Veteran Directed Home & Community Based Services (VD-HCBS) Program is not available in all states, but the ACL has a list of states and their corresponding websites here. If you live in a supported area, go to the appropriate site for additional information.
Rebuilding Together / Heroes at Home
This program is reportedly open to all honorably discharged veterans who own their homes and need home modifications to remain independent. You'll need to apply at the local level. If you go to the Rebuilding Together site, you can find your local affiliate and go to its website. From the local website, you should be able to quickly and easily find the application to get the ball rolling. Sears, which is a partner on the program, offers additional content here, which you may also find of use.
State Vocational Rehabilitation Services Program
Only State Vocational Rehabilitation (VR) agencies may apply for grants through a State Vocational Rehabilitation Services Program. You can find contact information for your state's agency here.
Centers for Independent Living (CILs)
Applying for a grant through a CIL will require that you find your local one. As mentioned earlier, the ILRU (Independent Living Research Utilization) program has a useful directory of CILs and associations that will help you find one it. Utilize this to start the process of application.
Moving Forward
Making home modifications may be an unavoidable endeavor depending on your living situation, and unfortunately some of them can be quite costly. Fortunately, there are a lot of organizations out there who want to help and have the funding to do so. There are options for citizens with disabilities or those who have family members with disabilities to explore. Disability.gov has a great list of resources not limited to options for grants where you can find help paying for hope repairs or modifications to make your dwelling more accessible.