Aging in Place is the Preference of Many

Most people want to carry out their golden years aging in place. In other words, they'd like to continue residing in their own homes for as long as possible. According to SeniorHomes, 70 percent of seniors already spend the rest of their lives where they celebrated their 65th birthdays. That number is likely to increase as the United States Census Bureau has indicated the population of those 60 and older will go from 43,043,000 in 2005 to 73,769,000 in 2020, which itself would be a whopping 71 percent increase. The Census Bureau also projects the population of those 85 and over could grow from 5.3 million in 2006 to 21 million in 2050.
The website for The Centers for Disease Control and Prevention has guidance on "healthy places," the label it gives to communities that are "developed, designed and built to promote good health." It describes aging in place as "the ability to live in one's own home and community safely, independently, and comfortably, regardless of age, income, or ability level." As a caregiver, your job is to make sure that you can help the resident do just that to the best of your ability. It starts with understanding and prioritizing aging-in-place accommodations.
The Top Cause of Injurious Death Among Seniors
The CDC has indicated that falling is the leading cause of injurious death for seniors, and it goes without saying that those aging in place are at great risk, particularly during those times when not in the company of caregivers, friends, or family. To say that addressing fall prevention should be a top priority is an understatement.
According to the CDC, one out of three people 65 and over falls every year, and less than half of them actually tell their doctors. This is even more problematic as falling once is said to double the likelihood that the person will fall again.
Over 700,000 people are hospitalized each year due to an injury related to falling, it says. The most common are head injuries and hip fractures with the latter putting 250,000 elderly people in the hospital each year. Over 95% of hip fractures are a direct result of a fall (typically a sideways fall), and falls are the number one cause of traumatic brain injuries (this again from the CDC).
Over half (55%) of all falls occur inside the person's dwelling, and over three-fourths happen either inside or close to the home.
Even in cases in which a senior falls, but does not injure himself or herself, many can't get up without assistance. According to LearnNotToFall.com, this is the case for as many as 47% of non-injured fallers. This can present its own set of problems.
"For the elderly who fall and are unable to get up on their own, the period of time spent immobile often affects their health outcome," it says. "Muscle cell breakdown starts to occur within 30-60 minutes of compression due to falling. Dehydration, pressure sores, hypothermia, and pneumonia are other complications that may result."
Not only are falls dangerous and detrimental to a person's health, but they're also incredibly costly. Another noteworthy piece of data from the CDC's batch of stats is that the direct medical costs for fall injuries are $34 billion per year with hospital bills accounting for two-thirds of that.
Residents may fall for a variety of reasons, including (but not limited to) lower body weakness, vision problems, Vitamin D deficiency, tripping, poor balance, sore feet, or medication. When so many variables can result in the same outcome, it's no wonder that falls are so prevalent among the elderly. You must take every possible precaution to reduce the chances of this happening to those in your care.
Prioritizing Aging-in-Place Accommodations
When it comes to aging in place, there are a lot of potential home modifications to consider for the resident. While not all of these are directly related to the dangers of falling, many are, and if you can prioritize these, you'll be helping prevent the most common types of injuries that can lead to the deaths of seniors.
Below, we'll walk you through some areas you should be prioritizing specifically to prevent falls and help seniors age in place in a safer and therefore more comfortable (for the long term) environment.
Remove Tripping Hazards
Let's start simple. Out of all precautions related to fall prevention, this is perhaps the easiest to implement and is basically self-explanatory. According to the National Floor Safety institute, half of all accidental deaths in people's homes are caused by a fall, and that's not even just among the elderly. Most fall injuries in the home, it says, happen at ground level as opposed to from an elevation. In other words, people are more likely to fall and hurt themselves while they're just walking around the house as opposed to being on the stairs, on a stool, or from some other point of elevation. Removing items that can lead to trips is a no-brainer.
There are a lot of different types of materials people can trip over. Start by removing any rugs or other portable floor coverings (like mats) from the premises unless they're in place to prevent slips. These can be tripped over or can slide underneath the resident's feet. They're a recipe for disaster that can be easily prevented.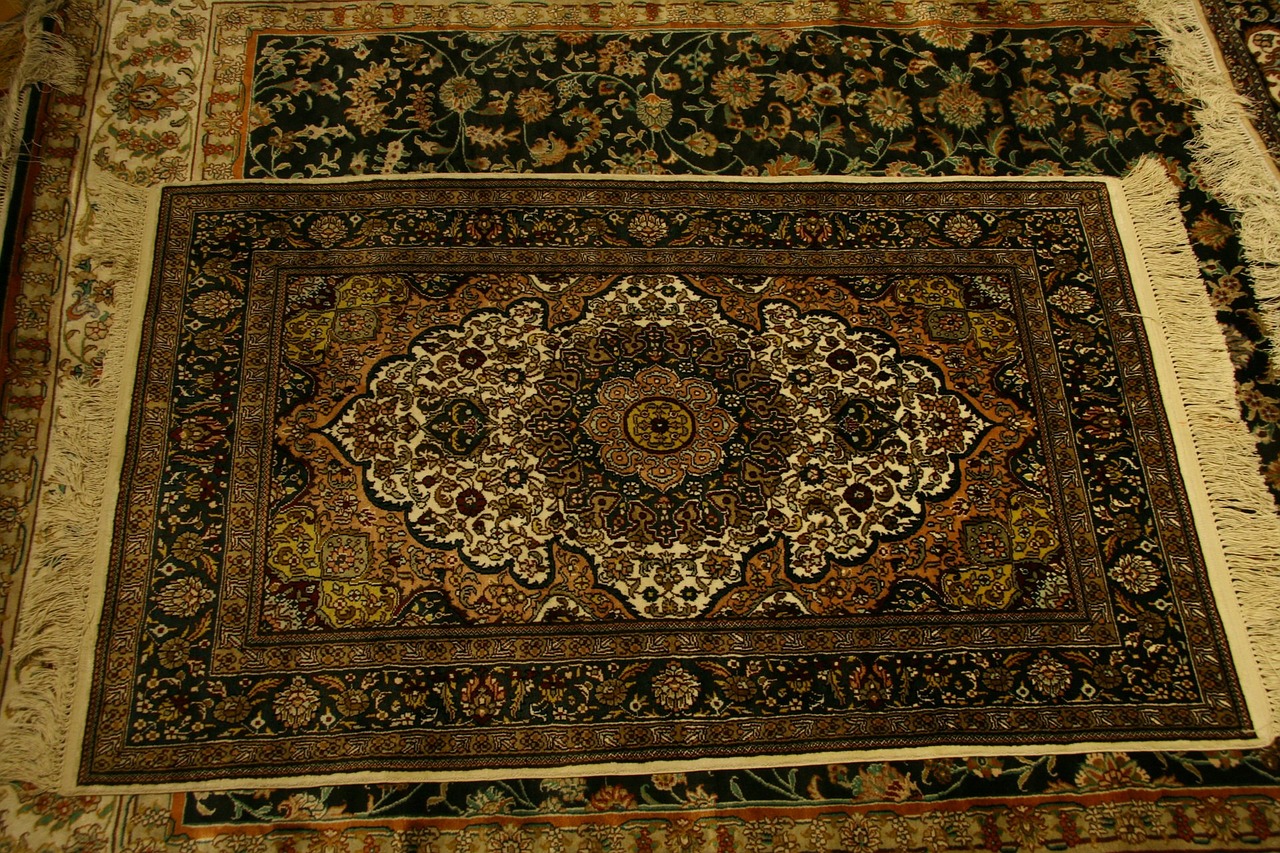 Look for any cables and cords that are exposed and make sure they're tucked away and out of any potential path of walking. A simple adjustment such as moving a cord behind a piece of furniture could actually save a life.
Look for any other items the resident might have lying or sitting around on the floors throughout their home and remove them or place them in a safer spot. The less obstacles the better, and when aging in place, this is an absolute must on the checklist. Considering the ease of which this can be implemented, we'd recommend this as your top priority as it can be done quickly and for no cost whatsoever.
Address Slick Floors
According to the Consumer Product Safety Commission (CPSC), floors and materials related to floors directly contribute to over 2 million fall injuries every year. For a person aging in place, slick floors are a constant threat that can lead to a trip to the hospital (or worse).
The most common areas in a home that are likely to have slick floors are the kitchen and the bathroom, though depending on the material of the flooring (not to mention any spills), this can be a threat in any room.
When possible, slick floors should be converted to carpet or textures with more grip that the resident can get better traction with as they walk through their home in footwear or bare feet. If replacing the floor of a room isn't a feasible option, there are other measure that can be taken.
Powr-Flite cleaning trainer Mike Englund says at CleanLink, "The most common reason a floor may be slippery is that it simply has not been cleaned properly or as frequently as needed. Many slip-and-fall hazards are eliminated just by properly cleaning the floor and using the right tools, chemicals, and equipment.
"In some cases, a slippery floor may need to be stripped and refinished," he said. "But, before going through all that trouble, machine scrub first. Oftentimes, this will remove any soiling or film on the floor that may be causing it to be slippery."
"Always clean wood floors with cleaning solutions designed for the type of floor you have. Using the wrong cleaners leaves a slippery residue on wood. If you can't find an appropriate commercial cleaner, clean the floors with a vinegar solution," says Stephanie Mitchell for SFGate, who recommends mopping a wooden floor with a solution made of one part vinegar and two parts water.
Mitchell, who separately provided SFGate readers with advice for preventing slippery kitchen floors, wrote, "Apply a non-slip floor treatment if your kitchen floor is made of a suitable material, such as porcelain or ceramic tile or travertine concrete. These products invisibly etch the surface of the floor and make it less slippery when wet. Check the product's instructions to make sure it is usable on your floor."
You may also want to look into anti-slip floor coating products such as non-skid floor waxes. There are a variety of such products on the market, and they can be purchased for relatively little money.
Safer Stairway Navigation
If there are no stairs or steps whatsoever in the resident's home, than this is a huge burden removed by default. Many seniors who have lived in multi-level dwellings have elected to age in places that do not have stairs, and with good reason. According to the National Safety Council, over a million injuries happen every year as the result of falling on or down stairs. Such accidents represent the second leading cause of accidental injury (after car accidents). According to the council, there are 12,000 stairway accident deaths every year. Naturally, this is a serious threat to senior citizens.
Unfortunately, many seniors do live in homes with stairways, and must navigate up and down them on a daily basis. In such homes, there are a number of precautions that can (and should) be taken to reduce the likelihood of an accident.
For starters, all stairs, both indoor and outdoor, whether full staircases or a smaller number of steps, should have handrails. If possible, they should have rails on both sides. Rails should also be examined to make sure they are secure and not loose at any part.
Photo by Bart Everson via Flickr Creative Commons
According to stairway accident law firm William D. Kickham, Esq. and Associates, defects in the stairs, stairwell or stairway, improper or inferior lighting, dangerous stair risers, damaged or faulty steps, and defective railings or handrails are among common causes of stairway accidents.
When steps can be avoided in favor of ramps, the chances of a fall are going to drop significantly. If there is a feasible way to have a ramp installed as an alternative to steps, it should be carefully considered. While this can sometimes depend on the layout of the home, ramp installation can usually be accommodated, particularly as an alternative to outdoor steps. In cases in which the resident is able-bodied, ramps are still valid considerations as steps simply create a potential falling hazard that should be avoided if possible.
For indoor staircases, a stairlift is highly advised. For any senior who chooses to age in a home with stairs, it's very likely that there will come a day when they will no longer be able to walk up and down the stairs.
"If you are a senior who can no longer navigate the stairs, the main reason to have a stairlift installed in your home is because it allows you to stay in your home long after your ability to go up and down the stairs has ended," says Pacific Mobility Center. "Most seniors will tell you that staying at home, as opposed to transitioning to senior housing or assisted living, is extremely important to them, as it allows them to remain independent in the most emotionally supportive environment possible. A stairlift is an accident preventer. The statistics are unambiguous – accidental falls, especially on stairs, are the number one cause of harm to seniors. Stairlifts remove the potential for serious and even fatal blunders that can put an elderly person in the hospital, or worse."
Even if the senior is still comfortable walking up and down the stairs themselves, carrying items makes the journey all the more dangerous. As the center notes, stairlifts can be used to transport objects up and down the stairs as well as people.
Bathroom Safety
It probably goes without saying that the bathroom is one of the most dangerous rooms in the house when it comes to the potential for a fall. The National Institute on Aging (NIA) says 80 percent of falls by people 65 and older happen in the bathroom. Not only are you dealing with water (which leads to slippery surfaces), but most bathtubs/showers require the resident to step over the side to enter and exit. Converting showers and bathtubs to walk-in models will automatically reduce the chances of a related fall, and is strongly advised as a safety precaution.
Inside the bathtub/shower there should also be one or more grab bars for the resident to hold onto while they're bathing. Shower seats are advised when possible, but bars will help residents keep their balance through every phase of the bathing process from entry to washing to exit.
A hand-held shower head that is flexible is also highly recommended to make the washing process easier regardless of whether the resident is sitting, free-standing, or holding onto the grab bar for support. The flexibility will help them wash harder to reach areas without having to contort their body to do so.
In most areas of the home, loose floor coverings should be eliminated, but in the bathroom, non-slip rubber mats are recommended. These can be placed in front of the shower/bathtub, the sink, and the toilet.
Lighting Improvements
We touched on lighting in the section about stairs, but really good lighting should be a priority throughout the entire home. Good lighting can not only help seniors better see where they're going as they're walking around. It can also help shine a light (literally) on potential obstacles that can be tripped over or run into. Seniors battle decreased vision. It's a fact of life. Good lighting can't necessarily solve this, but it can improve living conditions for those affected.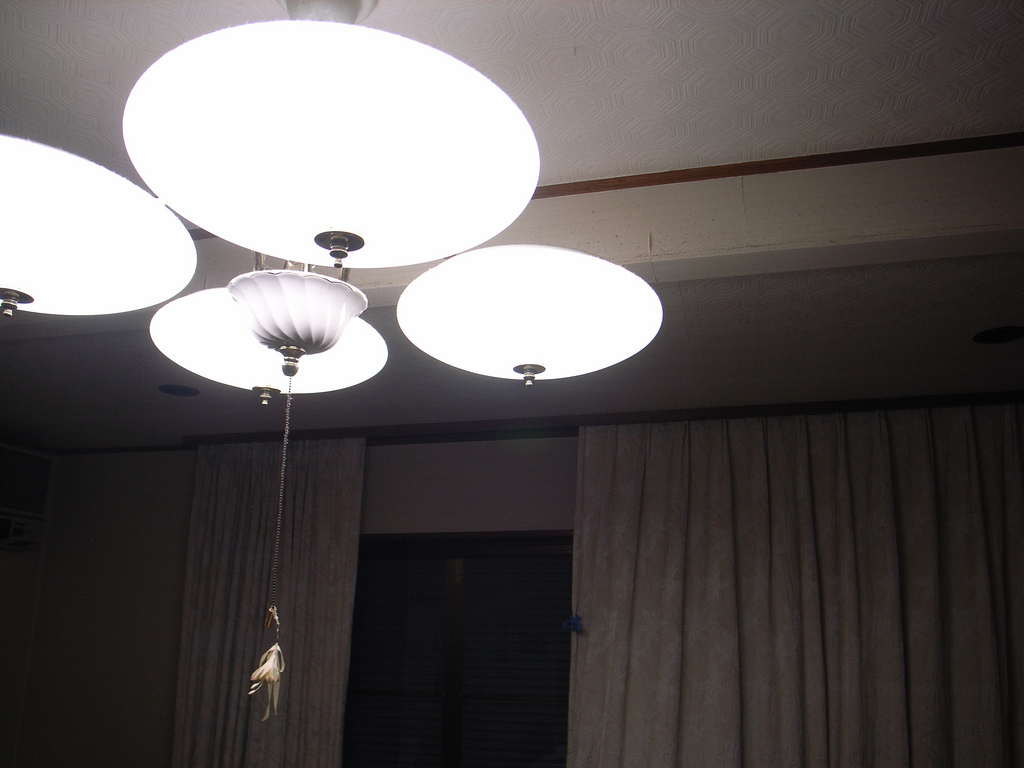 Photo by Toshiyuki IMAI via Flickr Creative Commons
Steve Brielmaier at LampUSA has some great tips for improving lighting for seniors. Among these are: increasing ambient light levels, checking the wattage limits of light fixtures (some can be adjusted), getting a remotely controlled lighting system, adjusting curtains and shades, and increasing the amount of light sources in a given room.
The National Association of Area Agencies on Aging (N4A) suggests placing nightlights in hallways, bedrooms, bathrooms and stairways, installing light switches at the top and bottom of stairs, placing a lamp (and telephone) near the bed, keeping lighting uniform in every room, and adding lighting to dark spaces.
Cabinets and Storage
As the N4A notes in regard to kitchen safety, "Items that you use frequently, such as dishes and food items, should be easy to reach. If you have to use a step stool, make sure that it has a bar at the top to hold on to."
The same applies to any cabinets or shelves throughout the residence. Things that need to be accessed need to be accessible, and not to the detriment of the aging resident. As an on-duty caregiver, it's always a good idea to ask the resident if there is anything they need out of any storage areas or if there is anything they'll anticipate needing. Likewise, it might be a good idea to inquire about what is actually in said storage areas as to anticipate any needs the resident may have. With permission of course, you can rearrange items that may need to be accessed so that they are more within reach. If step stools are necessary, there should be one near each storage area that requires one, so as to not make the resident have to move one stool across the home.
Not only should stored items be arranged in an accessible fashion, things should be carefully placed as to not become hazards in and of themselves. Objects should not be stacked in a way that could potentially lead to them falling out of cabinets or shelves and onto the resident. This may seem obvious, but it's worth taking a look around to confirm that items are secure.
Outside
Throughout this guide, we've primarily focused on making the resident's home safe on the interior, but you must not overlook the exterior as this presents many of the same dangers and possibly others.
Just as on the inside of the home, stairs should be addressed with secure rails, preferably on both sides. Ramps may also be necessary, and are at the very least encouraged. Lighting is as important outside as it is inside. Motion sensors with bright lighting would be a good idea to help residents navigate outside of their home should they be out after dark. Of course, any obstacles that could be tripped over should be eliminated from areas the resident may be walking.
Damaged walkways should be repaired, and as seasons change, walkways should be cleared of snow and ice as well as leaves and other debris on a regular basis. The resident should not be required to do this themselves as the act of doing so is a potential fall hazard on its own. Help the resident arrange for someone to take care of this.
Any outdoor garages or storage sheds in use should be treated with the same guidelines as the interior of the house when it comes to fall prevention.
This guide represents our generally recommended prioritization for aging-in-place accommodations, but a major component of doing this successfully will be forming your own prioritization based on what you know. There will be variables from home to home (not to mention resident to resident based on abilities and disabilities), and this shouldn't be considered the absolute order of priority. Take a good look around the residence and reach your own informed conclusions as to which trouble areas should be addressed first and in what order.
Get to know the resident and their habits and preferences. In some cases, they may be resistant to certain changes, but you must (to the best of your ability) convince them that changes are in the best interest not only of their short-term health, but of their long-term health as well. Help them understand the dangers of falling and why each change is a positive one.